The axle rolled parts of St35 (chemical composition C=0,32-0,4; Si=0,17-0,37; Mn=0,50-0,80; Si=0,04; P=0,035; Cr=0,25; Ni=0,30; As=0,08; N=0,008; Cu=0,30) steel were used for tests. The following samples of dimension 50*10*2,1mm were tested:
5 samples (N1) were cutting-out of the place that was undergone strain while rolling.
5 samples (N2) were cutting-out of the place that was leaving free of distortion while rolling.
Tests were run according to symmetrical cross flexure method with cantilever fitted plate-like sample. Strain amplitude was corresponded to test voltage level 500 MPaG.
As a result of tests the following data was stated:
St35 steel sample fatigue life with test stress amplitude of sa=490-545 MPaG has loading cycle of 1,6-3,0 * 104 before disturbance and after grow up with magnify of steel hardness level.
In the range of low-cycle fatigue the number of cycles level before St35 steel sample disturbance after wedge rolling increases by >=3% as against initial state.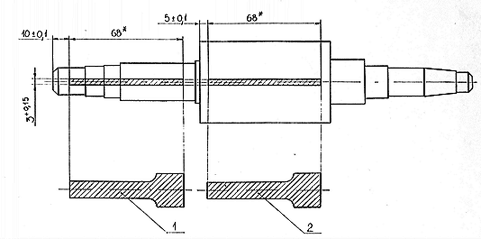 Fig 1. Cutting-out samples for fatigue life tests scheme.
strained sample
unstrained sample